Bet365 Poker Cash Game Tickets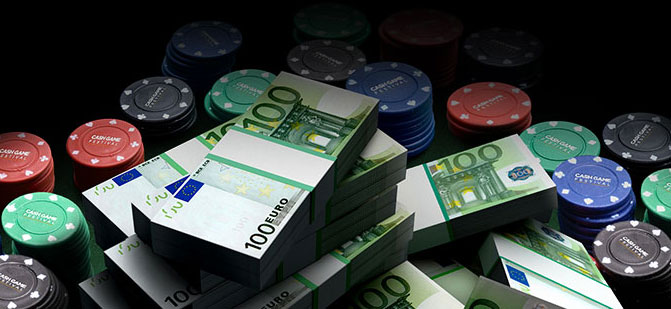 04.10.2017
Bet365 Cash Game Tickets are a way of playing real-money poker without your own funds and are part of the welcome bonuses available to players. The tickets have a real-fund equivalent that is released after you have gone through specified requirements during game play. If you don't have a Bet365 account yet you can use this link to claim the 100% deposit bonus offer
How to use bet365 cash game tickets?
The Cash Game Tickets are available at specific tables in the Poker Lobby that are tagged 'Ticket', so you will need to select one of those and create your nickname to play. The table name also needs to contain the word Premium. Once selected and you are seated, the Cash Game Ticket is activated. You then have the option of playing with the ticket or your actual cash balance. It is not possible to play using a combination of both.
It's easy to check the balance of the Cash Game Ticket: simply go to the Poker Download by making the selection of My Account and Tickets. This function does make it easy to monitor progress. There you can see the progress of your use of the ticket and check where you are in terms of the play-through requirements; you can also check on the expiry date and the amount of cash the ticket represents. Cash Game Ticket value is displayed separately until bonus status is completed. If you are using a mobile then go to Menu in the top left hand corner of the page and select Tickets.
When you have met all of the play-through requirements for the Cash Ticket the actual cash equivalent is released and added to the real money balance of your account.
Your winnings with a Cash Game Ticket will need to exceed the value of the ticket for you to be able to withdraw the winnings.
The Cash Game Ticket is part of the Bet365 Poker Welcome Package that also includes a New Player Bonus, Tournament Tickets and Free Spins.
Bet365 offers 100% First Deposit Bonus
Bet365 Poker is an international iPoker platform that attracts thousands of players from dozens of different countries due to its being available in many different languages. This means that there are always plenty ofp layers to join in with. The levels of play range from the inexperienced to more experienced players. There is, therefore, plenty of variation and it is possible to play at up to 16 different tables simultaneously. Odds such as 'all-in' are shown at the table.
Bet365's Poker software runs very smoothly and quickly so game play is not usually problematic.