​How to Log into the bet365 App with Touch ID?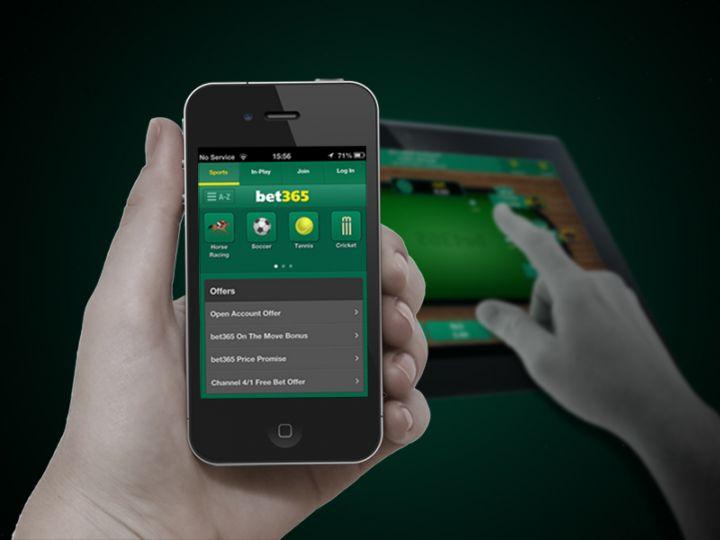 07.10.2016
If you are an iOS user, we have recently implemented a feature which will let you into the bet365 app faster without compromising on security: You can now log in using your device's Touch ID functionality. It only takes a few simple steps and allows you to get into the app that much faster. That way, you won't miss a beat when you play and will be making the most of the technology in your hands. If you don't have a Bet365 account yet you can use this link to claim the 100% deposit bonus offer up to £200
On what devices can I use the new Touch ID login for the bet365 App?
Bet365 have implemented a Touch ID login option for the bet365 Sports, Casino, Vegas, and Bingo apps. The following devices, running iOS 8.0 or later, will provide you with the functionality:
iPhone 5S
iPhone 6
iPhone 6 Plus
iPhone 6S
iPhone 6S Plus
iPad Air 2
iPad Pro
iPad Mini 3
iPad Mini 4
How do I set up Touch ID for my bet365 app?
There are a few easy steps you can follow in order to enable the Touch ID login function for your preferred bet365 app or apps. First of all, your device should have Touch ID activated. You can enable the functionality by going into Settings, then Touch ID & Passcode, and following the on-screen instructions after.
Once Touch ID is enabled for the device, open the bet365 and log in as you normally do. The app will recognise that your device supports Touch ID and will present you with a pop up which invites you to "log in faster using Touch ID". Tapping "Use Touch ID" enables the feature, and you will be asked for your fingerprint at every future login.
To disable Touch ID logins, you can go into the Services drop-down menu in the top righthand corner of the bet365 app at any time.
Bet365 offers 100% First Deposit Bonus
Why use Touch ID for the bet365 App?
Touch ID is a quick and foolproof way to secure your bet365 profile. Using your fingerprint, you automatically restrict access to your player account, and you also rapidly decrease login time since iOS recognises and reacts to your fingerprint at lightning-fast speed. bet365 has embraced your mobile device's advanced security functionalities and blends into the operating system's native environment, making for a pleasant and carefree user experience. It also improves login speed dramatically.
The purpose of your bet365 app is to provide you with a real-time betting experience and enable you to follow your favourite sports, teams, and players while predicting their performance and celebrating their victories. We furnished our iOS app with Touch ID to radically improve usability and security and let you immerse yourself into the financial and competitive aspects of the game with minimal hassle and maximum confidence. Try it and let us know how you like it!