Low deposit betting sites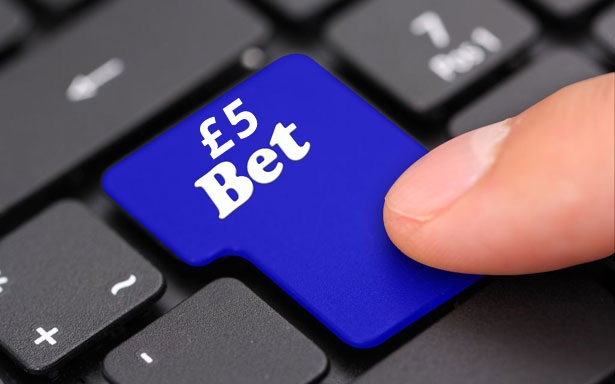 04.06.2017
Online betting sites have become very popular over the past few years. While some punters portray some bookmakers as for the rich due to their high deposit amounts, others prefer betting sites which accept low deposit costs. The punters prefer spreading low-risk bets so that they can bet on many markets. Others see it as an opportunity to multiply their chances by the use of a small deposit and increase this amount after winning. There are various low deposit betting sites which allow punters to place bets with as low as £5.
List of Low Deposit Betting Sites
| Online Bookmakers | Bookmaker's Promotion | Bonus Amount | Bet Now |
| --- | --- | --- | --- |
| | Ladbrokes £50 free bet offer | £50 | Bet now |
| | Coral Free Bet Offer - Bet £5 Get £20 | £20 | Bet now |
| | Stanjames £10 free bet offer | £10 | Bet now |
BET365
bet365 is a UK based gambling company founded in 2000 by Denise Coates. The company is one of the world's leading online gaming groups over 19 million customers spread in almost two hundred countries. bet365 is the city of Stoke-on-Trent's largest private employer with over 3000 employees. Some of the services offered by the company include sports betting, games, poker, bingo, and casino, as well as video streams on sporting actions. The company also provides on-course bookmaking services. The company's services are licensed under number: RGL 075 by the Government of Gibraltar while the Gibraltar Gambling Commissioner regulates it. bet365 has additional offices in Australia and Gibraltar, in addition to the Stoke-on-Trent headquarters. Northern Territory Government is in charge of licensing and regulating the Australian business and employs one hundred staff members.
bet365 offers options where customers can make a minimum deposit of £5.
Debit Card
bet365 customers can make secure and instant payments using MasterCard Debit Cards, Maestro, Visa, and Electron. The company does not charge payments which are made through debit cards and hence you receive your full deposit in your betting amount. When making payment using these methods, you should always ensure that the name registered on your bet365 account matches that of the card holder; otherwise, your deposit will not be successful.
Credit Card
The use of a credit card to deposit money to your bet365 is similar to that of using a debit card. This payment method has a minimum deposit value of £5, and the company does not apply any extra charges. Funds transferred to your betting account via credit cards are safe and will reflect on instantly on your bet365 account.
Skrill
One of the fastest and most secure e-wallet methods of funding your bet365 account is by the use of Skrill. You can fund your e-wallet account via a bank transfer, credit/debit card or instant online banking. bet365 does not have extra charges for using your Skrill, and you can fund a minimum of £5 by selecting Skrill from the available payment methods.
Skrill 1-Tap
For a faster, easier and secure deposit, you can use Skrill 1-Tap by making a 'one tap' from any device and bypassing the process of re-entering your Skrill account details every time you are making a deposit.
Apple Pay
Punters can use Apple Pay, an e-wallet that allows them to make deposits without revealing their credit and debit card details. This payment method is limited UK customer and uses GBP currency on bet365 iOS Mobile and Tablet Bingo, Sports and Vegas Apps. For a minimum of £5, the deposit you make from your bet365 account will redirect you to your Apple Pay wallet where you can select your preferred pre-registered debit/credit card from where debiting of your funds will be made.
Paysafecard
bet365 offers customers with a convenient, secure and swift payment method which uses prepaid vouchers. These vouchers can be purchased from selected countries as listed on the company's website. With a minimum deposit of £5, you can select Paysafecard from the list of available payments methods from your bet365 account. You will then be directed to the Paysafecard website where you will be prompted to enter your 16-digit voucher number and then confirm your payment.
Fast Bank Transfer
bet365 offers a bank transfer method with a minimum deposit of £5 via Fast Bank Transfer. Unlike other deposit methods, this process may take between one and three days to reflect on your betting account after transferring from your bank account. You will be required to enter your bank details which will be useful in any consequent withdraws you make. You will then be provided with a unique 13 digital Virtual Account Number (VAN) and a set of Earthport PLC bank details.
LADBROKES
Ladbrokes Coral plc is a UK based gambling site with a combined 230 years of heritage. The company has three brands: Ladbrokes, Coral, and Gala which operate across Europe and beyond. Ladbrokes offers small deposit amounts starting from £5 which is made possible by two important payment methods; debit/credit card and Paysafecard.
Debit/Credit Card
Ladbrokes provides its customers with a secure, fast and convenient method of depositing funds by the use of debit and credit cards. All the main credit and debit card including Maestro, MasterCard, Visa Credit, Visa and Visa Electron are acceptable. This method of payment is convenient to punters who want to make small deposits of a minimum £5. For Spanish and UK customers who use debit and credit cards, Ladbrokes have introduced Visa Verified and MasterCard Secure to provide additional safety measures when making deposits. If your bank is taking part, you will be provided with a secure and private page hosted by your bank to complete the registration away from the view of Ladbrokes.
Paysafecard
Ladbrokes provides its customers the option of depositing to their betting account via the internet without the need of sharing their personal or financial information. Paysafecard delivered as a ready-to-spend PIN can be used to pay instantly and directly. The company allows a minimum of £5 deposit with this kind of payment method.
CORAL
Another low deposit betting site is Coral. With over a decade of online experience, Coral make the cut as one the leading betting sites in the United Kingdom. The bookmaker has evolved over the years to provide almost every kind of betting activity available today. Coral is the leading brand and division for the mobile, online and telephone operations of the Coral brand. The company makes it possible for punters to stay in the game by providing a minimum deposit amount of £5. Coral offers a range of payment options from which customers can choose.
Debit card and Credit card
Coral provides a safe, fast and secure means of depositing option for its clients by the use of debit and credit cards. The company has a well-defined procedure that customers can easily comprehend when making a deposit. After logging in to your account, you click on the deposit link located at the top right-hand corner of the website page then select 'debit card' or 'credit card' depending on your choice from the drop-down list. This step should be followed by you entering the 16 digit number on the front of your card and entering the expiry date. On clicking 'register' you will be prompted to enter the amount with a minimum being £5, followed by the CV2 on the back of your card and click 'deposit.'
Skrill
Skrill is a fast, secure and a convenient e-wallet payment method which you can connect to your bank account, credit or debit cards to be used to play online without revealing your financial information. The payment method of paying via Skrill on Coral follows the same procedure as debit or credit cards. You will, however, be directed to the Skrill website where you will use your log in details to authorise the deposit.
Skrill 1-Tap
This payment method is similar to the conventional Skrill method apart from it being faster in usage as you will only be directed to the Skrill account during your first deposit. The subsequent deposits exempt you from visiting the Skrill website.
Neteller
Neteller is another safe, fast and convenient e-wallet payment method offered by Coral. The path followed in using Neteller is similar to that of Skrill and users can create free accounts if they do not have one, which they can link to the bank accounts, debit or credit cards.
EcoPayz
EcoPayz is a widely used method of payment in Europe and allows users to transact in their countries. You can fund your EcoPayz with Visa and MasterCard, cash, bank wire or internet banking payment. The EcoPayz accounts have a local business arrangement in 33 countries globally and allow the use of 24 currencies. Punters can make a deposit of at least £5 with EcoPayz to their Coral account.
Paysafecard
Paysafecard is used to fund your Coral account just like using cash. The only difference is that you exchange your money with a voucher which has a unique 16-digit code which will be used to feed in your betting account.
Coralconnect
Coral allows customers to visit their shops and make cash deposits which will then be reflected on the betting account and can be used to play online or on a mobile device.
STANJAMES
Stanjames is the last low deposit betting site that we will mention. Stan James brand has been in the sporting industry for more than a decade and with over 14.1 million registered clientele across the Kindred Group. The company offers its services of bingo, poker, casino games and sports betting to customers in over 100 countries. StanJames provides a minimum of £5 deposit on its various payment options available to clients who want to spread their stake in different events.
Credit cards
Stanjames offers clients the option to deposit to their betting accounts using credit cards for a minimum deposit of £5 or the equivalent currency that a customer chooses. The card number must match the punter's account, and only one card is used at a time per account.
Skrill
You can use your Skrill account to make deposits to your Stanjames betting account; the minimum deposit should be £5 or an equivalent currency. When making a deposit, you should ensure that your Skrill email address matches the one used in registering for your StanJames account.
Neteller
Stanjames offers customers with USD, EUR, and GBP currency account the option of using Neteller, an e-wallet which is used without exposing your financial information online, for a minimum deposit of £5.
PayPal
PayPal allows punters to make a deposit into their Stanjames betting account without the hassle of filling their card details into different sites. Customers can make easy and safe deposits by entering their email address, but the service is limited to Irish and UK customers only.