What is a Lucky 63 bet?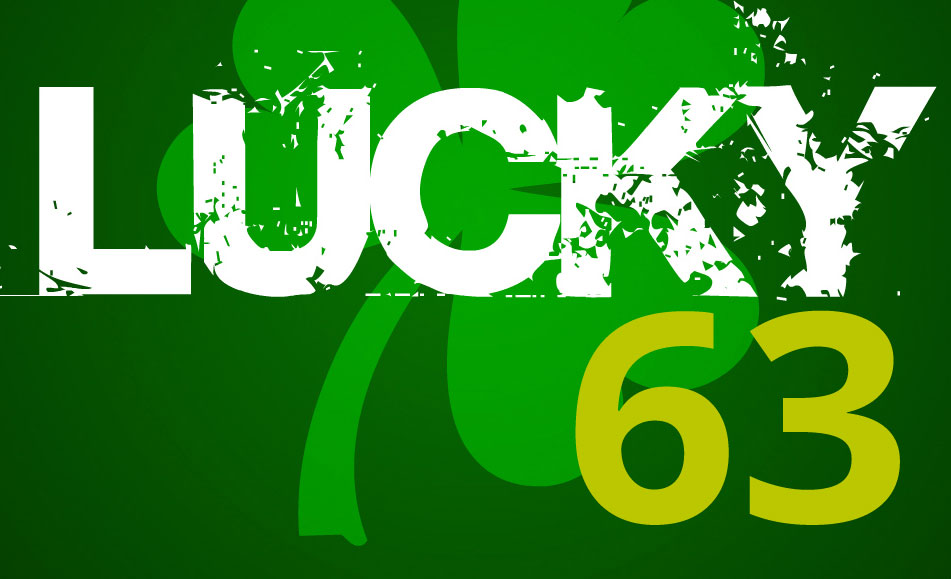 09.06.2017
A Lucky 63 is a type of 'Full Cover Bet', a bet which is useful for punters who may want to cover all available multiples when betting on more than one selection. Unlike in straight multiple bets which are placed for each of the selections to win, i.e backing two win is a 'double', three to win is a 'treble' etc, a cover bet makes allowances for one or more legs of a multiple bet being unsuccessful.
The Lucky 63 Bet Explained
The Lucky 63 Is a good example of a cover bet, and is basically an extension of the already popular Heinz bet. The Heinz consists of 6 selections and so no named because of the '57 varieties' in the bet (just like the famous food retailer). The Lucky 63 is basically the Heinz, but with 6 single bets added to it.
How Many Bets Are There In A Lucky 63?
The total bets are broken down like this:
15 doubles
20 trebles
15 fourfolds
6 fivefolds
1 sixfold
6 singles
So, there are 63 bets in total and given the 'lucky' title as online bookmakers will also offer bonuses on the selections in the bet which manage to win. For example, your bookmaker may offer a percentage bonus, i.e. 25% extra on your winning trebles to boost your return somewhat.
Betting sites that offer Lucky 63
| Online Bookmakers | Bookmaker's Promotion | Bonus Amount | Bet Now |
| --- | --- | --- | --- |
| | Get a Free Sports Bet up to £30 | £30 | Bet now |
| | Bet £10 and get £30 in free bets | £30 | Bet now |
| | Bwin first deposit bonus | £10 | Bet now |
| | Sportingbet £15 Back-up Bet | £15 | Bet now |
| | £30 Welcome Offer | £30 | Bet now |
How Does A Lucky 63 Work?
When betting online, full cover bets could not be easier. As soon as you have made enough selections, in this case 6 of them, the option for 'multiples' will appear on your screen.
Within the multiples section, everything from singles to trebles and Heinz's to Alphabets will appear. Simply select the Lucky 63 option and you are ready to go! Do remember though, as always, that the stake you enter at this point is your unit stake. The unit stake is how much you are willing to place per line. In this case, there are 63 bets and therefore 63 'lines'. If you enter 50p per line the total bet will cost you £31.50.
What Is A Lucky 63 Football Bet?
Regardless of what sport we are betting on, the Lucky 63 works basically in the same way. It's a hugely popular bet in football however and let's face it; the point of a cover bet is that we don't really expect all the selections to win otherwise we'd simply put them in a win accumulator.
Here we look at an example of what happens when placing a 50p football Lucky 63 with only 3 of the 6 selections being successful:
Team A – 5/4
Team B – 6/4
Team C – 2/1
Winning single on Team A = £1.13 (including stake)
Winning single on Team B = £1.25
Winning single on Team C = £1.50
Winning double on Teams A & B = £2.81
Winning double on Teams A & C = £3.38
Winning double on Teams B & C = £3.75
Winning treble on Teams A, B & C = £8.44
Total returns = £22.26
The fact that this bet would have cost £31.50 shows how difficult it is to make profit, though 4 out of 6 would have done that for us at these prices and there is every chance the bookmaker would have been paying a bonus anyway for winning singles, doubles or trebles if we are 'lucky'!