What is a patent bet?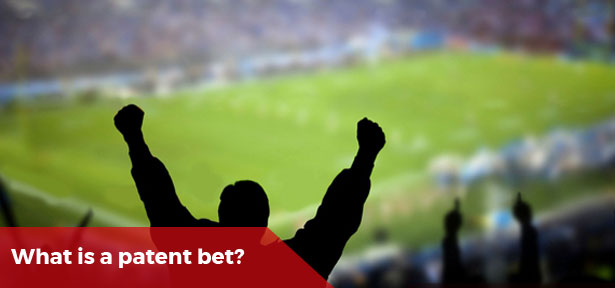 28.04.2018
The Patent Bet Explained
Another example of a 'Full Cover Bet', the type of bet ideal for gamblers wanting to cover all available multiples when betting on more than one selection, such as in horse racing or football. As with other cover bets, the Patent makes allowances for one or more legs of the bet being unsuccessful.
The very familiar Trixie is a bet consisting of three selections meaning there are four individual bets based on the number of combinations available. A Patent is simply the same bet, but with singles added to it in order to more or less guarantee a return for the punter, even when only one of the legs of the bet wins.
How Many Bets Are In A Patent?
Because of the 3 selections, there are a total of 7 bets in a Patent, broken down like this:
3 doubles
1 treble
3 singles
All bets are treated as individual bets so should only two selections win, the punter will be paid out only on any bets concerning those two selections.
Betting sites that offer patent bet
| Online Bookmakers | Bookmaker's Promotion | Bonus Amount | Bet Now |
| --- | --- | --- | --- |
| | Get a Free Sports Bet up to £30 | £30 | Bet now |
| | Bet £10 and get £30 in free bets | £30 | Bet now |
| | Bwin first deposit bonus | £10 | Bet now |
| | Sportingbet £15 Back-up Bet | £15 | Bet now |
| | £30 Welcome Offer | £30 | Bet now |
How Does A Patent Bet Work?
A win patent will cost you 7 times your unit stake. Forgetting this multiple system catches some gamblers out; remember that if you place a £2 Patent then your total bet amount will be £14. Because this is a full cover bet, only one selection will need to win in order for you to see a return, though this will almost certainly not be enough to see a profit.
Once you have chosen 3 teams/horses/players to bet on in your online bet slip, the 'multiples' option will be shown. Within that, simply select 'Patent', enter your unit stake and you are good to go! The online bet slip will work out the maths for you.
What Is A Horse Racing Patent Bet?
Patents are hugely popular with horse racing punters, not least because you can also place an Each-Way Patent. The cost of the bet is doubled, as with every horse you are betting on it to win and for it to be placed in the same bet.
Let's say you have picked three horses for your £1 patent, costing you £14 in total. The horses are priced at 5/1, 6/1 and 10/1 though none of them manage to win. As long as they are placed, your return could easily exceed £50 in this case though that of course depends on what each-way terms the bookmaker is offering.
Should you place a £2 win only Patent (£14 total) on horses priced 3/1, 4/1 and 7/1 and the first two of your horses win, your returns will be broken down like this:
Single on Horse A = £8.00 (including stake)
Single on Horse B = £10.00
Double on Horses A & B = £40.00
Total returns = £58.00
This does not take into account any bonuses your bookmaker is offering on 'Lucky' bets either, meaning if you know your horses then a Patent could well be the way to go.