Stanjames Review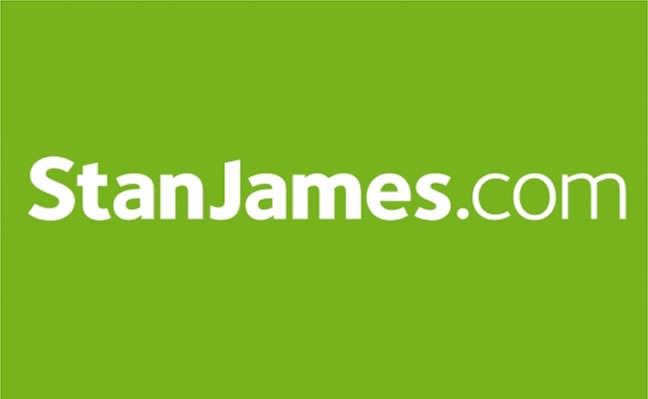 18.12.2013
If you wager big on soccer and horseracing, Stan James is a bookmaker that you will fancy dealing with. Those in the UK may not need any introduction about the company. It was established in 1973. Steve Fisher and James Holder, two seasoned bookies who wanted to add more innovation to the betting sector founded it. They did introduce a magnificent innovation: in-play betting. While it took many bookmakers to perfect live in-play betting, Stan James is rightly credited as its pioneer.
Promotions
The company offers some useful promotions;some are standard, while some are innovative. The most popular promotion is the £10 sign-up offer. Stan James will match all the initial bets you make, up to a maximum of £10. It isn't complicated and you don't have to meet impossible betting conditions.
Stan James also has innovative promotional offers such as surprise free bets and deposit bonuses to existing customers; however, the offer is by invitation only. A number of StanJames.com regulars have received the promotional offer from the company. If you are a serious bettor, there is a reasonably high chance of you getting this exclusive offer.
Money back offers have become a standard promo in the betting industry. Stan James also is quite liberal, and occasionally innovative, with their money back bets. In football for instance, if a much hyped-up game ends in a dull goal-less draw, the company cheers up its customers by offering the money back.
There are special offers for casino and poker players. All casino players will get £20 as a welcome bonus, while poker players can avail of a welcome bonus of $1250.
Stanjames offers £10 free bet to Betstudy.com visitors
Signing up
Stan James is registered in Gibraltar. However, a major chunk of its business is in the UK, where it has 70 plus retail offices. The majority of its business is through online. As one would expect, UK and European bettors dominate the customer base. It boasts of a fairly large number of Canada-based customers too.
Getting a membership is a breeze, either through the website or through phone. Its website (www.stanjames.com) is informative and easy to navigate. Signing up is easy and hassle free on the website, and even easier and quicker through the call centre. Its mobile betting facility is also fast catching up.
Instant membership is available. The only requirements are that you need some documents handy to prove that you are over 18, and you use a debit card for depositing funds.
Sports book
Stan James covers all the major sports. The emphasis, as mentioned earlier, is on horseracing and football. Other sports it deals with are Golf, Tennis, Cricket, Darts, American football, Baseball, Basketball, Greyhounds, Rugby, Aussie rules, Motorsport, Boxing, Cycling, Handball, Hockey, Ice hockey, Snooker and Volleyball. In addition, it offers betting in Financial specials, Lottery specials, Novelty markets and Politics.
Live streaming is available for almost all games. High quality audio commentary is available as well. It offers conventional odds, Asian handicaps and in-play betting. Its odds are reliable in general and top of the draw of horseracing and football.
Managing funds
Stan James has maximum and minimum wager limits, which vary from sports to sports and, in some cases, from country to country. For example, the maximum limit for horseracing is £250,000 in the UK, while for the rest of the world it is £100,000. For football, the maximum limit is £200,000.
It supports dealings in British Pound, Euro and US Dollar. In practical terms, one can use any currency as it provides a currency conversion option. Deposits and withdrawals can be done through debit/credit cards, bank transfers, or online money transaction service providers such as Skrill, Neteller, PayPal and paysafecard. Bank transfers take up to five days to complete, while other transaction modes are quicker – usually they are completed within a day.
Minimum deposit is £5 or equivalent and minimum withdrawal is £10 and equivalent.
Service
The company offers top class customer service. Live chat is available on the website, in addition to the 24/7 telephone support. Questions are answered quickly, and disputes are resolved positively.
Overall, Stan James is a reliable, user-friendly and innovative bookmaker. While it is predominantly a European bookmaker, focusing especially on the UK, it provides the world's best offers, and better odds, in horseracing and football.