10bet Review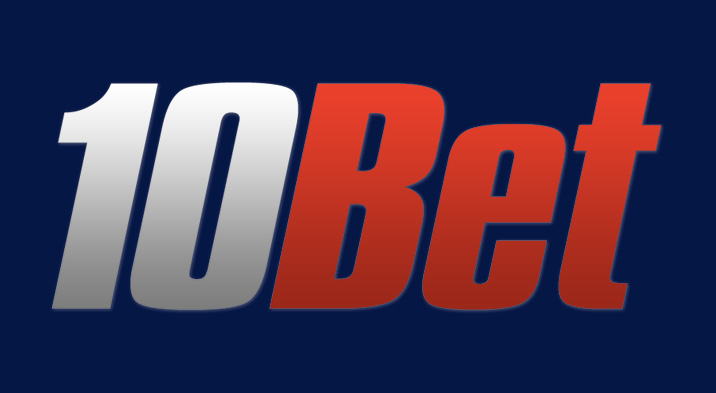 27.06.2017
Founded in the UK back in 2003, 10Bet may have taken a while to fully get going but is now making great strides in the online market and are looking to compete with the big established names.
Their web presence is a decent one overall, available in 17 different languages and in over 90 countries. 10Bet are working hard to make their bonus structure competitive and with live streaming now offered too, their format can definitely rival some of the big boys for those who like to be in running.
One of the big draws to this firm is that they make a point of talking about how seriously they take security. Online betting is generally safe, though still no chances should be taken and so this is a positive. Here we take a look in more detail at the various features and services offered on the 10Bet platform.
10Bet Signup Bonus
One of the major draws to any betting site is its bonus structure. In 10Bet's case, they offer a 50% Welcome Bonus of anything up to £200. This works on first deposits rather than a first bet, so make sure to enter code FD200 upon joining and depositing for the first time.
Crucially you should remember that you will receive 50% of that first deposit only, so if you want a big bonus then don't deposit your money in increments. To receive the maximum £200 you will have to deposit £400 which is out of the reach of most punters, though it's all relative of course and so if £20 is your level then I'm sure you wouldn't turn your nose up at a free tenner!
Some major T&C's to remember are:
First time customers only.
Minimum deposit to qualify for a bonus is £15.
Not available when depositing via Skrill or Neteller.
To enable a withdrawal; the deposit and bonus amount must be turned over 5 times at odds of 3/5 (1.60) or bigger.
Turnover requirements must be reached within 90 days of deposit.
10Bet Mobile
Upon visiting the 10Bet mobile site, a separate deposit bonus is offered for mobile customers. When making your first ever deposit on the mobile sportsbook, enter the bonus code FDMOBILE and get a 100% deposit bonus up to £100.
Although the total amount you can claim is lower than on the desktop version, 10Bet's mobile bonus requires only a quarter of the amount deposited in order to take full advantage of the scheme. The basic terms and conditions are the same as for the 50% deposit bonus on the desktop site.
The mobile interface is slick and reacts pretty quickly. Football, tennis, horse racing and casino are unsurprisingly the main draws and are the easiest markets to find, their icons being right at the top of the mobile home screen.
Various off the cuff bonuses feature on the mobile site, such as extra places in current big horse races etc and a handy feature is the exact time ticking at the top of the screen – useful when betting on horse racing or greyhounds for example.
A 10Bet sports app is also available if you'd prefer it, downloadable through iTunes or Google Play on all formats. Links to these are also shown on the 10Bet desktop site.
10Bet Live Streaming
Live streaming is the thing that as of now, separates a good online bookmaker from an average online bookmaker. 10Bet customers can now watch high quality live video of a host of top sporting events. A TV 'play' icon will appear next to events which are to be shown live.
The service is open to all punters with a balance of at least £1.00, with all live streams beginning two minutes before the scheduled start of the event. Streaming for now focuses on football, NBA basketball, tennis, ice hockey and a few more with others set to be added soon.
The streaming quality is good and lacks nothing compared with Bet365 and other top players, doing its bit to close the gap slightly on them and 10Bet.
10Bet Live Betting
At the top of the homepage on the 10Bet website, there is an option to click on the 'Live Betting' schedule. Current live events are displayed with the most popular sports showing first (football is always at the top). Live events are searchable from the bar at the top left of the section and the offering is plentiful.
Given the way we all bet these days, this service is crucial if 10Bet are to compete. The live betting schedule is something best used in conjunction with the mobile site or app, meaning we can see how an event is panning out before deciding on a specific bet.
Given the speed and quality of the mobile site and app, live betting and even streaming is fine to be used on a mobile phone or tablet and the live odds are fairly competitive, especially in the football markets.
10Bet Deposit Options
There are 8 possible deposit methods on 10Bet, though remember that to take the 50% sign up bonus or 100% mobile deposit bonus Neteller or Skrill cannot be used.
| | | | | |
| --- | --- | --- | --- | --- |
| Deposit Method | Process Time | Fee | Minimum | Maximum |
| | | | | |
| Credit/Debit Card | Instant | Free | £5 | £50,000 |
| PayPal | Instant | Free | £5 | £50,000 |
| Skrill | Instant | Free | £5 | £50,000 |
| Neteller | Instant | Free | £10 | £50,000 |
| PaySafe Card | Instant | Free | £5 | £1,000 |
| EcoPayz | Instant | Free | £20 | £50,000 |
| Bank Transfer | 3-5 working days | Depends on bank | £20 | £50,000 |
| Cheque | Instant | Free | £20 | £50,000 |
10Bet Withdrawal Options
Withdrawals are handled in 6 different ways, naturally cheque is not an option; though remember that if you have received a bonus you will generally have had to play through your deposit and bonus amounts 5 times before being able to get your cash.The withdrawal times at 10Bet are neither the best, nor worst I've seen in the industry so we can at least call them competitive.
| | | | | |
| --- | --- | --- | --- | --- |
| Deposit Method | Process Time | Fee | Minimum | Maximum |
| | | | | |
| Credit/Debit Card | 3-5 working days | Free | £10 | £50,000 |
| PayPal | 3-5 days | Free | £10 | £50,000 |
| Skrill | 1-2 days | Free | £5 | £50,000 |
| Neteller | 1-2 days | Free | £10 | £50,000 |
| EcoPayz | 1-2 days | Free | £10 | £50,000 |
| Bank Transfer | 5-7 working days | Free | £25 | £50,000 |
10Bet Betting Markets
In among all the complicated bonus structures and posturing over which firm has the best live streaming, best user interface or most controversial marketing material, it's beginning to be hard to lose track of the fact that for a bookmaker to be a good option for a punter they need to offer competitive prices.
In a typical football 'first goalscorer' market or a big horse racing win market, you will struggle to find 10Bet offering the best price among the principals in the market. This is a real negative for 10Bet, who need to get the fundamental value part of the game right before concentrating on fancy things.
All too often these days, smaller bookmakers are trimming their odds and increasing their overround in order to pay for big marketing campaigns and cool bonuses. This may work in the short term, but in the longer term heavy hitting punters will always notice when they are being duped in the market.
In terms of the number of markets offered, 10Bet have this bit right with 70+ markets offered on typical everyday football games. Asian handicaps, first/last goalscorers and a lot more besides are online live all day for football punters.
A full range of sports markets are offered and so punters are not badly off for choice; football, horse racing, basketball, tennis, American football, Aussie rules football, badminton, baseball, boxing, chess, cricket, cycling, darts, e-sports, futsal, gaelic, golf, greyhounds, ice hockey, MMA, motor racing, rugby league, rugby union, sailing, snooker/pool, speedway, surfing, table tennis, trotting, volleyball, water polo and various winter sports are all available on both the desktop site and mobile/app.
10Bet Customer Support
Despite the negative of the prices offered on major markets by 10Bet, they have major positives too and one of the key things to recommend them is their customer service.
One way or another, support is on hand 24/7 and that really is important in the modern betting world. Even when based in the UK, we bet these days on many US and Australian sports and with the emerging big betting markets in China and India we can no longer simply accept a bookmaker going offline at 11PM.
UK customers can call customer services free on 0800 047 0965 to get answers, or email at csd@support.10bet.co.uk.
Conclusion
10Bet, like any other online firm, has its plusses and negatives. The lack of an online chat option and the often rather mean margins in their markets are things than stand out for the wrong reasons. The 50% bonus for first timers is also not as good an intro as you'd find with the likes of Bet365, but there are worse bonuses out there.
However, the live betting and live streaming options 10Bet now have at least set them apart from the lower end online firms and their markets, particularly on football games, are plentiful.