​10Bet Withdrawal Methods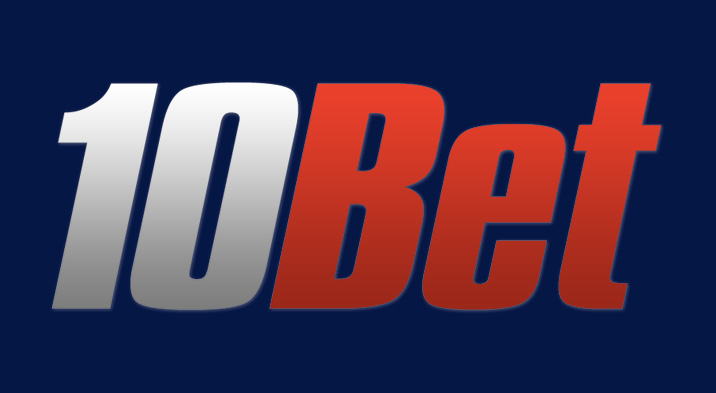 27.06.2017
10Bet takes pride in its betting platform that offers a variety of prime sports all over the world. If it is the best league, a pro team or a famous name, you will find it at 10Bet. Also 10bet offers 50% sign up bonus up to £200.
With the unique collection of sports, super tournaments, thrilling live betting and promotions 10Bet attracts many Punters. Maybe you are shopping around for a quality betting site and you want to know our withdrawal rates. -Or let us assume that you have won your favourite game and now you want to withdraw and enjoy the fruits of your labour.
As you decide on which method to use for receiving payouts, think of all the factors that involve a withdrawal. What are the minimum and the maximum amount you can withdraw with one request? Is the method secure? How long is the processing period?
10Bet prides itself of its licensing and regulation, which means that your funds are safe with us. Therefore, you can trust our fund's management systems as you deposit or withdraw. (If a betting site is not regulated by the gambling commission, it is likely a scammy one).
10Bet Withdrawal Methods
10Bet offers a variety of payout options to chose from, depending on the amount you wish to withdraw and how fast you want the cash. Here are ways to withdraw money from your 10Bet account.
PayPal withdrawals from 10Bet
If you want to use Paypal to withdraw, go ahead! In fact, there is no fee for depositing and withdrawing using Paypal. At 10Bet, you can withdraw tens of pounds and even thousands! The very least withdrawal amount is £10 and the maximum is £50,000. Whenever you withdraw funds from 10Bet through PayPal, you can be sure that the money will reach your account soon. The processing time is 3-5 days.
PayPal is a safe method of withdrawing because they protect customers from fraud and do not share your financial details.
Credit or Debit Cards withdrawals from 10Bet
Yes, you can directly withdraw your wins to your bank cards. At 10Bet, withdrawing to your credit or debit card comes at no cost; it is free. You can request any amount of cash, you want. As long as it is between the minimum limit of £10 and the maximum limit of £50,000. Once you request a payout, it will take about 3-5 days for processing and completion.
However, to use your bank cards for withdrawal, you must provide a copy of your passport or drivers license, with a clear photograph. You must also include a copy of both the front and the bank of your credit or debit card.
In case you used a Mastercard or Maestro to make a deposit, please contact support to find out whether your card qualifies for withdrawals.
Skrill withdrawals from 10Bet
Skrill is an e-wallet service that has grown in popularity over time. Skrill Holdings Ltd. is a verified, trustworthy online payment system and one of the largest in Europe, with over twenty million account owners.
Withdrawals from 10Bet through Skrill is free, so you do not have to pay any fee. 10Bet Skrill withdrawal service is a favourite for many gamers because you can withdraw even as little as five pounds! The minimum limit is £5, while the maximum withdrawable amount is £50, 000. Withdrawal to Skrill is one of the fastest, with a processing period of 48 hours.
You can be comfortable using Skrill to withdraw from 10Bet because it is secure and does not reveal the personal financial information of its customers.
Neteller withdrawals from 10Bet
Neteller is a fast, easy to use and secure way to make online payments. Conveniently, you can fund your Neteller account using bank cards, bank wires and local deposits like giropay and DineroMail.
All withdrawals from 10Bet through Neteller are completely free, meaning, you will not be charged anything, not even a cent! Withdrawal limits range between a minimum of £10 and a maximum of £50,000. With a processing period of 48 hours, Neteller is one of the fastest methods of receiving 10Bet payouts.
ecoPayz withdrawals from 10Bet
ecoPayz is an online platform that enables other sites and individuals from all over the world, to send and receive payments. With the ecoAccount, you have up to 44 currencies to choose from as you deposit or withdraw!
Withdrawals from 10Bet to your ecoAccount are free of charge. Plus, the withdrawal limit is really friendly. While £10 is the minimum limit, £50,000 is the maximum amount you can withdraw. If you withdraw to ecoPayz, it will take not more than 48 hours to receive your money.
Bank Transfer withdrawals from 10Bet
Bank Transfer is a very secure method of payment. However, it takes more time to process withdrawals from 10Bet through Bank Transfers.
10Bet do not charge for withdrawing via Bank Transfers; the service is free! Bank transfers attract a minimum limit of £25 and a maximum limit of £50,000. The processing time for withdrawals through Bank Transfers is 5-7 working days (minus weekends).
Note that refunds are unavailable until your transaction is fully complete.
As you can see, 10Bet has a variety of secure, convenient, fast and user-friendly methods of payment. It is also important to note that all 10Bet payout mechanisms are free of charge! 10Bet do not charge anything for withdrawals.
10Bet bank transfer withdrawal limits are also very favourable, with the minimum limit being £5 and the maximum is £50,000. Therefore, you can start requesting for payouts as soon as you make your first win!