Betting When Sports Are Off the Menu
02.04.2020
Sports face an uncertain future, certainly in the short and medium-term: Euro 2020, The Olympics, a myriad of horse racing events, NBA, MLB, Premier League, Champions League; all have either been postponed or cancelled. We cannot say something like, "the Premier League will be suspended until April 30th" (the latest report), because that could all change.
Because of the uncertainty, many – but not all – bookmakers have suspended odds on major events until some clarity is reached. You can see why. Consider placing a bet on Chelsea to finish in the top 4 of the Premier League. Currently, Sky Bet is one of the very few bookmakers to offer odds on this market, giving The Blues, who currently occupy 4th spot, 8/11 odds to stay there. But what if the season suddenly gets cancelled? Do bookies honour that bet? Do bets simply get refunded? The confusion is one of the main reasons that bookies are opting out.
Bookmakers have changed their strategy
Of course, it's not as if bookmakers have just shut up shop – far from it. Many are adapting to the new climate, as you can see with these latest reviews and offers from all the best UK betting sites. If you look at most sites, they are promoting things like virtual sports or – let's say, obscure – football leagues. People might be making long-term bets; Santini at 10/1 (Coral) for the King George VI Chase looks a fair shout, for example. However, most punters live 'in the now', and the nine months until Boxing Day will seem like a lifetime.
The choice seems to be between betting on virtual sports/obscure leagues, betting long-term or, perhaps, not betting at all. There is certainly nothing wrong with doing the latter. In terms of obscure sports, we would always suggest you stick to betting on what you know. Virtual sports can be fun for a few punts, but is there any skill in betting on something with a predetermined outcome? And, over time, you won't beat the software.
Even in times without such disruption, there are plenty of advocates for long-term betting strategies. Horse racing punters will, of course, try to find value in the ante-post markets in the months leading up to an event. We mentioned Santini, which some chose him as one of the best horses in racing, earlier for the King George, but some might back a big-price runner like Copperhead at 25/1, with an assumption he might go off at single figures if he starts the season well.
England well placed to improve in coming months
We could argue for value in long-term football betting markets too. England stand as 4/1 favourites for, what is now termed, Euro 2021. But we would argue a better bet is the 11/1 offered by William Hill for England to win World Cup 2022. The young team under the tutelage of Gareth Southgate will be a year older and, perhaps, wiser. Put it this way; if they have a good showing at the Euros next year, there is no chance that price will be still available. Italy (20/1, Bet35) also have a squad that has the capacity to improve over the next 18 months.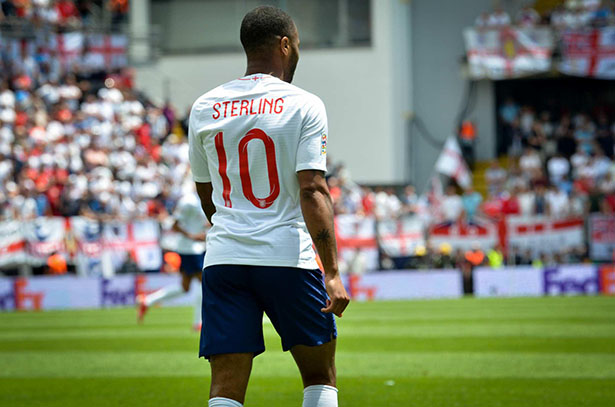 Obviously, the hope is that things change sooner or later. Remember that we could end up with condensed tournaments this summer for events like the Champions League and Europa League. If so, you'll probably see heavy betting patterns like those seen with college basketball's March Madness. But until we get some solid news on that, make sure you bet smart and patiently consider your options.