Brazil-Colombia preview - World Cup 2014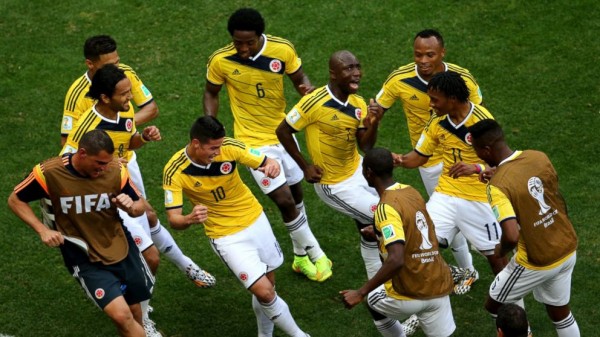 05.07.2014
Brazil faces its toughest test in World Cup 2014 when it faces Colombia and its constellation of goal-scorers in the quarter final. The brightest star among that galaxy, James Rodriguez, is all set to eclipse the home-grown super star. Brazil's pride is at stakes, so is Neymar's. There is every likelihood that Colombia will cause the biggest upset of this year's world cup. But Brazil, being Brazil, is not easy to dislodge.
Brazil-Colombia Preview
In almost all their previous matches, Brazil appeared to have won the match more because of their past reputation than due to their performance on the field. Had Mexico and Chile showed a bit more courage and possessed a bit more killer instinct, Brazil would not have reached here. Colombia has something that both Chile and Mexico lack: a battalion of sharp shooters.
Still, the Colombians will have to overcome a historical hurdle. They have not won a match against Brazil in the last two decades. In fact, their last win against Brazil came in 1991, one year before the birth of both Rodriguez and Neymar.
Brazil has an outward look as a volcano waiting to explode. They failed miserably as a team in almost all matches. Only their strikers' brilliance and goal-keeper's reflexes – not to forget the vociferous support from the stands – carried them this far. These may not be enough for them to tame the Colombians.
Players
While everybody writes about Rodriguez and his fellow strikers – Jackson Martinez, Teofilo Gutierrez and Juan Guillermo Cuadrado – one man will be the key for Colombia for this match: Carlos Sanchez. His job will be to resist the Brazilian thrust.
Neymar is still recovering from the brutal treatment he got from the Chilean players. He is likely to play even if he is not fully fit. The onus will be on Oscar and Hulk. Fred has looked completely out of sorts. And Luiz Gustavo will sit out of this match due to suspension.
Brazil-Colombia Prediction
Bookmakers still consider Colombia as the under dogs. Nevertheless, this will be a match between equals. If Neymar won't create miracles this game can be the end of tournament for Brazil.
Colombia to Qualify 3.00 @ Bet365
Brazil-Colombia Live Audio Stream
You can listen and bet on Brazil-Colombia live at bet365.com
2) Sign in or register if you dont have an account
3) Go to Live in-play section