Who will win the World Cup 2014?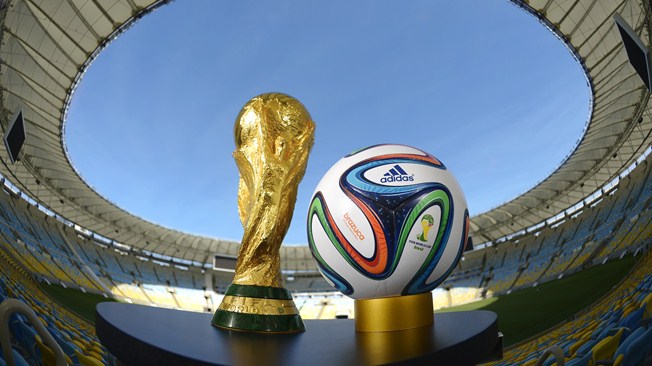 13.06.2014
The World Cup is just a few days away now and everyone trying to find the answer of a simple question: Who will win the World Cup 2014? Which out of the 32 nations will end up winning the tournament and prevailing as world champions?
There are many contenders for the crown - we have Argentina (5.00 @ bet365) with their full fledged attack consisting of Lionel Messi, Sergio Aguero, Angel di Maria and more while Brazil (4.00 @ bet365) led by Neymar - will be playing on home soil, looking to win it for their fans.
There's also Jogi Low's Germany (7.00 @ bet365) who believe this is the year that they'll finally go that extra mile to end up as champions as well as Holland who'll want to put the memories of the 2010 World Cup final behind them by winning it this time.
Lastly, there are teams like Portugal, France and Italy who always have a chance of upsetting the odds but aren't really favourites to do so. But who will go on to win the World Cup? The current holders.
Yes, it will be Spain who end up retaining their crown. They might be without Carles Puyol and the likes of Xavi, Xabi Alonso and David Villa may be ageing but they still have world class quality in each position. After all, the current squad selected to go to Brazil had no room for Gabi, Nacho Monreal, Isco, Carvajal, Jesus Navas, Fernando Llorente, Alvaro Negredo and many more talented players.
While other teams like Germany have strong squads as well, none have the experience or winning mentality that Spain do - majority of the team have won the Champions League or a league title as well as the fact that most of these players have won the World Cup and European championship already. In fact, only three players out of Spain's 23 man squad haven't won a trophy this season alone. To add to this, no other team has won three straight major trophies like Spain did from 2008-2012
If this wasn't enough, they'll be guided by Vicente del Bosque - a man who needs no introduction for his success in the game with Spain alone. His tactical prowess is admirable while his focus on the defensive side of the game is just as crucial as the tiki-taka part of it. Spain have remarkably not conceded a goal in a knockout game of a major tournament since the round of 16 loss against France in the 2006 World Cup - a streak of 10 games.
Lastly, the scope of their depth is unparalleled compared to other countries with players like Cesc Fabregas, David Villa, Santi Cazorla, Juan Mata and more who aren't even guaranteed starters. Hence, this is why Spain will end up winning the World Cup and becoming the first nation to win four consecutive major trophies in a row. Glory beckons for La Furia Roja whose odds of 7.50 @ bet365 are well worth a punt.